According to the latest Quarterly Flexible Working Index from flexibility-focused jobsite Flexa, searches for 'fully remote' roles rose by 21% compared to the previous quarter – comprising 58% of all job searches in March.
Molly Johnson-Jones, CEO and co-founder of Flexa, comments: "The majority of workers are now looking for remote-friendly companies. More specifically, we're seeing a rise in popularity of companies offering Work from Anywhere schemes."
Searches for companies that offer "Work From Anywhere" (WFA) schemes, where employees can spend a period of time working outside their usual location, have risen month-on-month since the start of 2023. Searches on the Flexa site for WFA schemes more than doubled in the last quarter.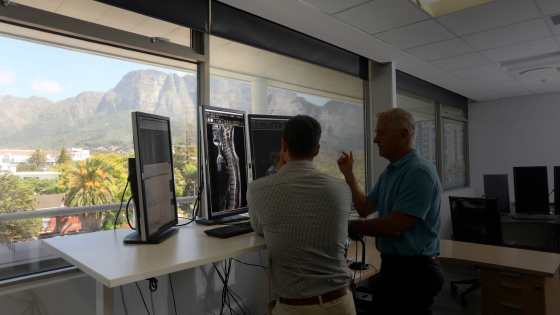 Work from anywhere with Everlight Radiology
One of the benefits of a teleradiology role with Everlight is the ability to work from anywhere in the world – tapping into this demand for more flexible working. Our consultant radiologists can base themselves at one of our reporting hubs in the UK, Australia, New Zealand, South Africa or Dubai, or work remotely from a location of their choosing, with reporting set up fully supported by our IT and operations teams.
This enables our Radiologists to work only their waking hours, reducing the risk of stress and burnout, improving work/life balance and safeguarding the quality of patient care provided. As the original 'work from anywhere' healthcare business, Everlight welcomes the fast-growing awareness of the benefits of remote working across other industries.